News

Policy options to reduce emissions from the mobility sector. AI4CCAM included in the Covenant of Mayors publication as an inspiring project!
— 31 October 2023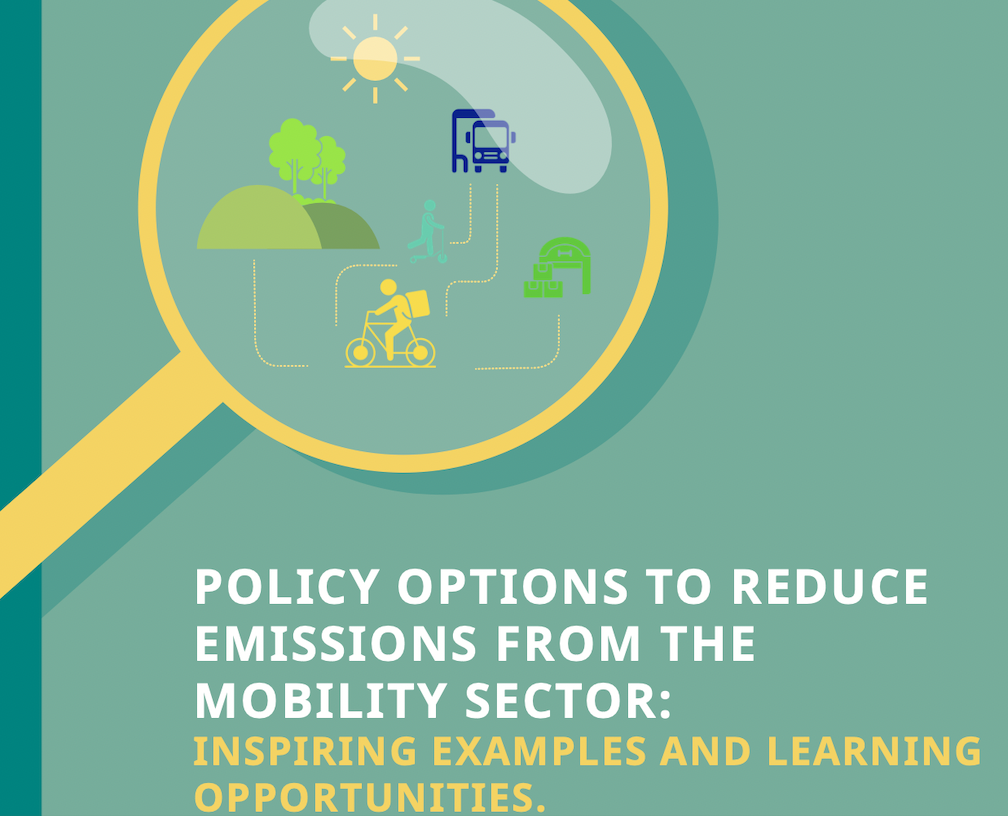 The Covenant of Mayors has recently released the publication "Policy options to reduce emissions from the mobility sector: inspiring examples and learning opportunities."
The Covenant of Mayors is a European initiative that solicits voluntary commitments by local governments to implement EU climate and energy objectives. With transport as one of its key sectors, the Covenant plays a significant role in climate mitigation. Transport accounts for approximately 16% of actions submitted by Covenant signatories and contributes to 26-28% of total emissions, according to the Joint Research Committee's Baseline Emission Inventories (BEI, Covenant of Mayors 2019 Assessment). The Covenant also tackles transport in its climate adaptation pillar by using transport-related indicators such as the vulnerability of transport infrastructure to extreme weather events.
In 2022, the Covenant of Mayors further expanded its focus by introducing an Energy Poverty Pillar, which includes indicators related to transport poverty. These metrics assess the accessibility and availability of public transport services, giving insights into how mobility influences social inclusion.
In the publication, AI4CCAM is included among the inspiring projects for improving public transport.
According to the International Transport Forum, public transport buses and trains can release up to a fifth of CO2 emissions per passenger-Km than ride-hailing and about a third of a private vehicle. A strong and well-integrated public transport network can also help provide equal access to jobs, education, services and other economic opportunities, particularly to those without private vehicles. Investing in public transport is one of the most effective measures to reduce transport emissions and bring cities closer to reaching their climate targets. It can increase equity and foster economic development. Therefore, ensuring that public transportation is accessible, affordable, and inclusive is of paramount importance to reach wider climate and societal goals set by cities.
Download the publication and find AI4CCAM at page 7!