News

Our first newsletter is out!
— 7 September 2023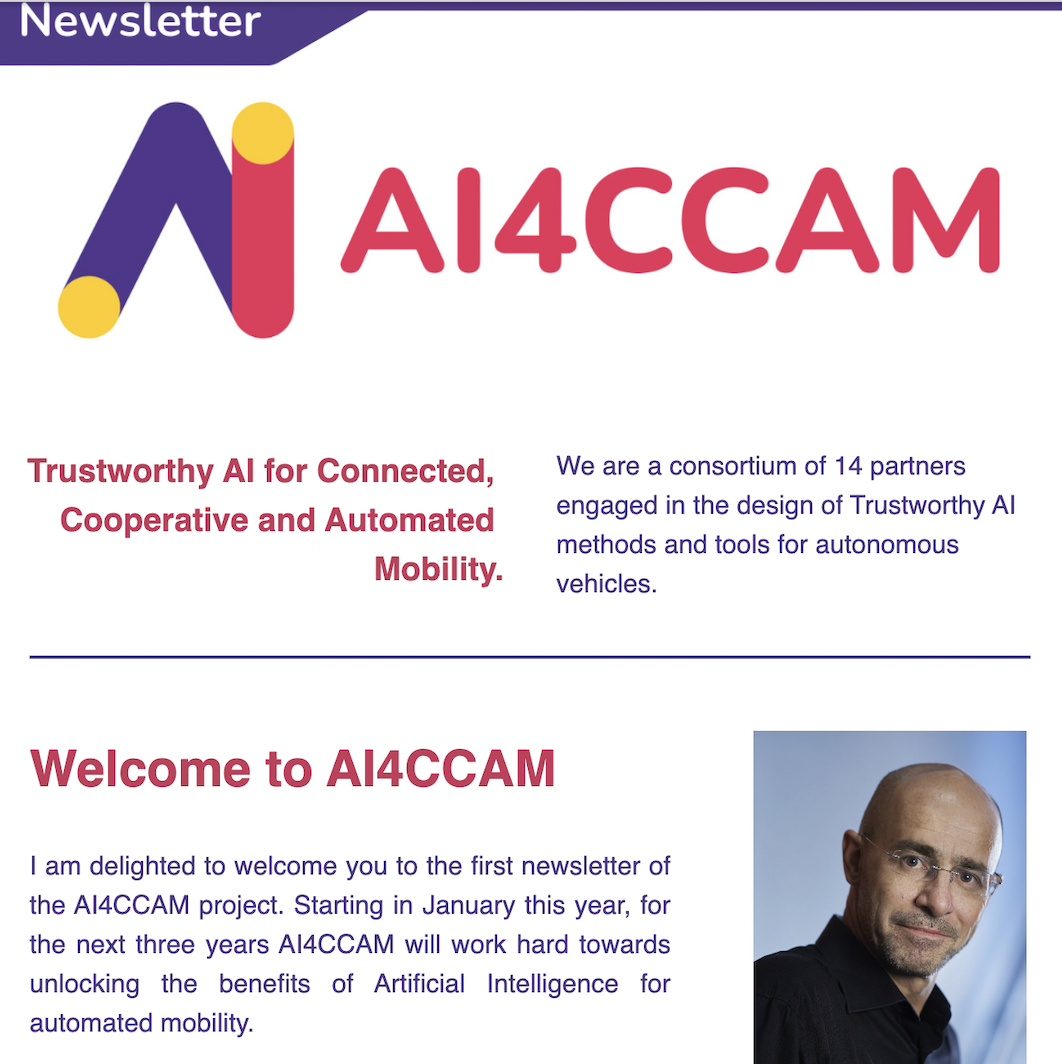 The first AI4CCAM newsletter is out!
A welcome from our project coordinator, Arnaud Gotlieb, Simula Research Laboratory and an overview of the project mission; the latest news and the upcoming event; our project video to find out more about us.
The newsletter is the best way not to loose any news and update on AI4CCAM.