News

AI4CCAM at EUCAD 2023: our highlights!
— 8 May 2023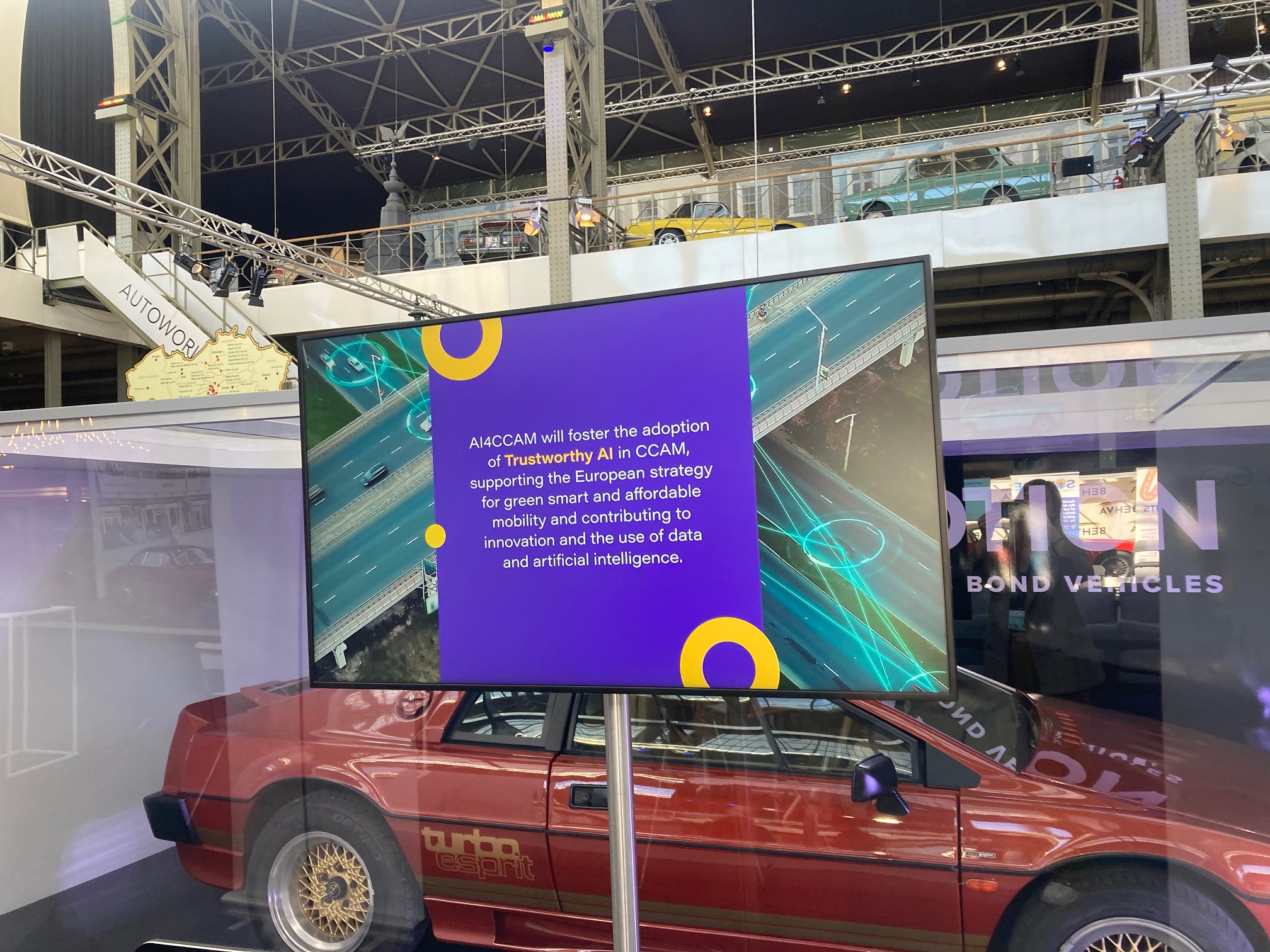 AI4CCAM took part at the EUCAD 2023 exhibition on 3 and 4 May, which was located at the Autoworld Museum in Brussels. Arnaud Gotlieb, Project coordinator, and Victor Talpaert, project WP leader, both explained the main ongoing activities of the project to the visitors.
EUCAD was the right place and occasion to meet sister projects such as AIthena and Selfy. The dialogue among the project coordinators was the beginning for fruitful synergies in the field of the CCAM partnership.
The conference and exhibition attracted many representatives from the European Institutions, Cities, Road operators, public transport operators, regulators, insurance companies as well as researchers and industrial participants, coming mostly from Europe but also from the US, Japan and other non-European countries.
Among the main insight of the two-days event, the fact that so far the trend, as for the CCAM sector, seems to have completely moved from demonstrators to AV operations. Connectivity is likely the next step before large scale AV deployments, but we saw that AI is often an underlying technology spanning over most AD components.
AI4CCAM is in line with this trend, focusing on the development of trustworthy Artificial Intelligence for automated driving assistance, pursuing 4-5 driving automation level, meaning high and full automation.
AI4CCAM will apply AI models to ethical, social and cultural choices, focusing on three use cases for: travel assist function, explainable AI and predictability of environment and trajectory, user acceptance of automated vehicles equipped with vulnerable road-user (VRU) sensing.